Navigate to Hazardous Manifests
From your dashboard, click on the Hazardous tab, then click on Upload Manifest.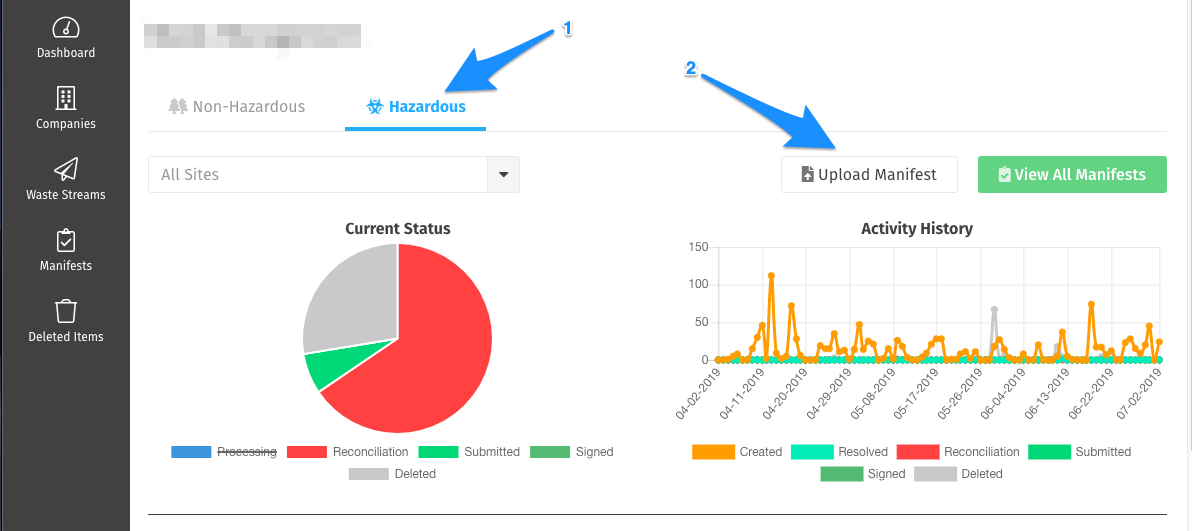 ---
Select the Facility
Use the dropdown to select the Facility that you wish to upload the manifests to, then click Continue.
---
Upload the Manifests
Use the upload form to find the PDF files on your computer that you wish to upload.
You will now see these manifests in your list view when you return to the Dashboard.