Requesting Access to a Generator Company (For Service Providers)
Accessing your clients' manifests and waste streams
Written by Jessie Jones
Updated on Sep 04, 2019
If you're a Service Provider and you find that one of your Generator Clients is missing, you can use this simple workflow to request access to a company that already exists or create a new one.
Navigate to the Clients Page
Within the Clients page, select Request Client if the company you need access to doesn't appear in the list.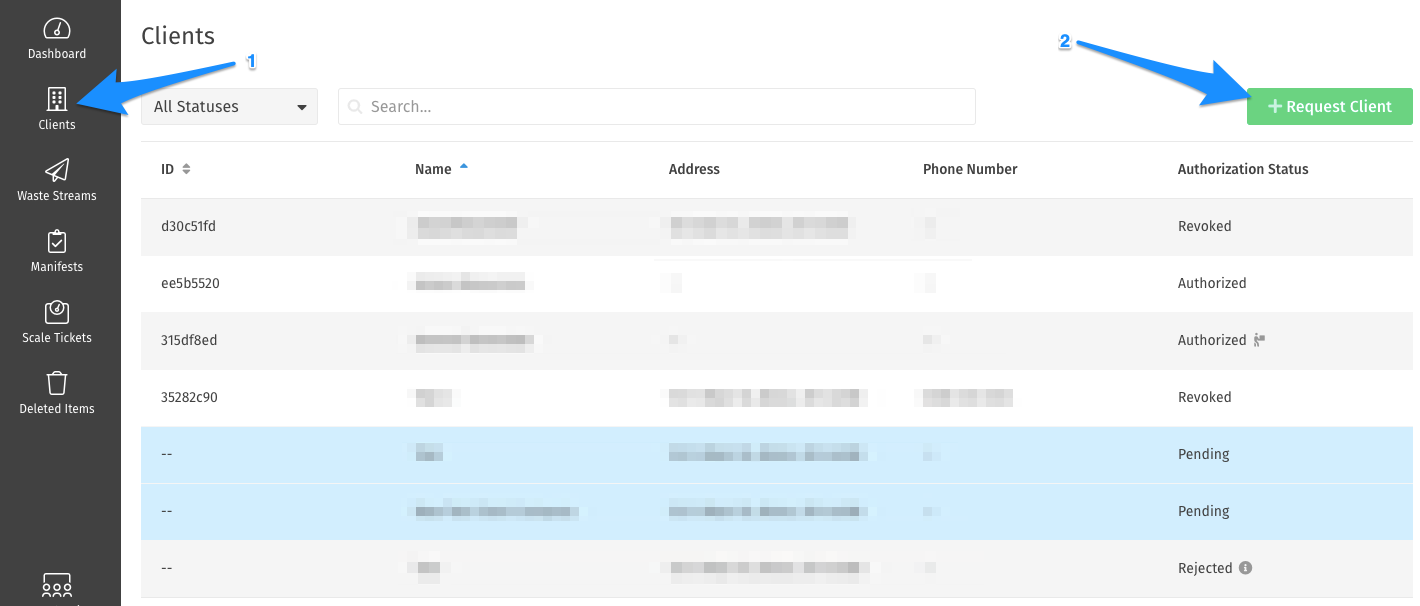 ---
Complete the Form
Select the Facility Site to submit your request to, then complete the address fields on the form and click Submit Request. This will send a notification to members of the Facility Site that you selected to accept or reject your request.
---
View Your Pending Request
Pending requests are highlighted in blue. You will receive a notification when the request has been Approved or Rejected.
Related articles